SINCE 2016, CAVEDAY IS ON A MISSION TO
IMPROVE YOUR RELATIONSHIP TO WORK
A HOLISTIC LIFE
When our relationship to work is healthy, our other relationships can thrive. But when our relationship to work is dysfunctional, it's hard to be good to ourselves and our partners.
ENERGY MANAGEMENT
We can train ourselves to build up our focus endurance to get more done in less time and accomplish more than we thought possible.
KNOWING THY PROCESS
We must know ourselves and define how we work best so that we can resist resistance, overcome blocks and avoid the stickies preventing our progress towards greatness.
MONOTASKING
Multitasking is the only thing in the world that the more you do the worse you get. Continuous partial attention is bad for productivity. That's why Cavedwellers Monotask.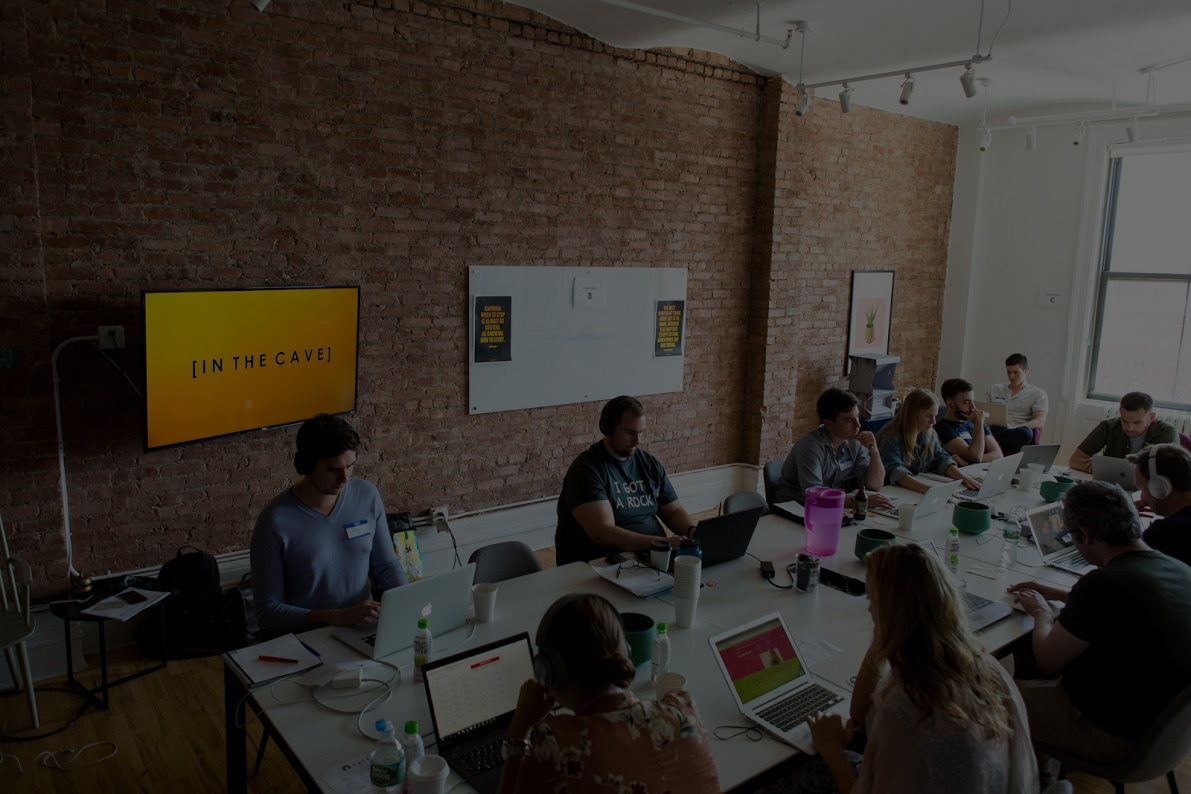 Cal Newport, Author of "Deep work"
"Deep work is so important that we might consider it...
'the superpower of the 21st century'."
PARTNERS AND SPONSORS
Since our founding, we have developed meaningful relationships
to support us in our mission of improving the way work gets done.
We're always looking to begin new relationships with brands, spaces,
and organizations who share our mission.
JAKE KAHANA
COFOUNDER
Jake is a creative director, multimedia artist, and educator who spent the first decade of his career making ad campaigns you probably remember. He is a founding US Faculty member with The School of Life. Recent projects include: BettVR with Age, 45Villians, and You're Better Than Brunch. He's proud to have his work in the permanent collection at both MoMA and his parents' fridge.
JEREMY REDLEAF
COFOUNDER
Jeremy is an Emmy Award winning artist. Through juggling projects and collecting hyphens, he's learned how to get stuff done when nobody's watching. He tells stories and creates experiences that induce connection and challenge people to embrace their weirdness. Recent projects include: the feature film 3rd Street Blackout, the job portal Odd Job Nation, The Talk Shop and The Mystery Dinner.
MOLLY SONSTENG
COFOUNDER
Molly's work is focused on play. Her company, Madcap Factory, has created games and experiences for hundreds of people and companies to play more in order to bring more meaning into their everyday lives. She is a seasoned event producer, having spent years building and growing a morning dance party event series and freelances a producer all over the world.
PRESS
"It's Come to This: Procrastination Nannies are Now a Thing."
"Caveday wants to help you stop procrastinating."
"3 Ways To Make Time For the Little Tasks You Never Make Time For."
"Caveday is here to help work through your procrastination."
"Treat yourself and to prioritize YOU and get your work done."
"How I learned to actually get sh*t done."
"Actually get stuff done."
"Check that pesky project off your list. Git 'er done."
"The 4 Lies I Believed About Productivity"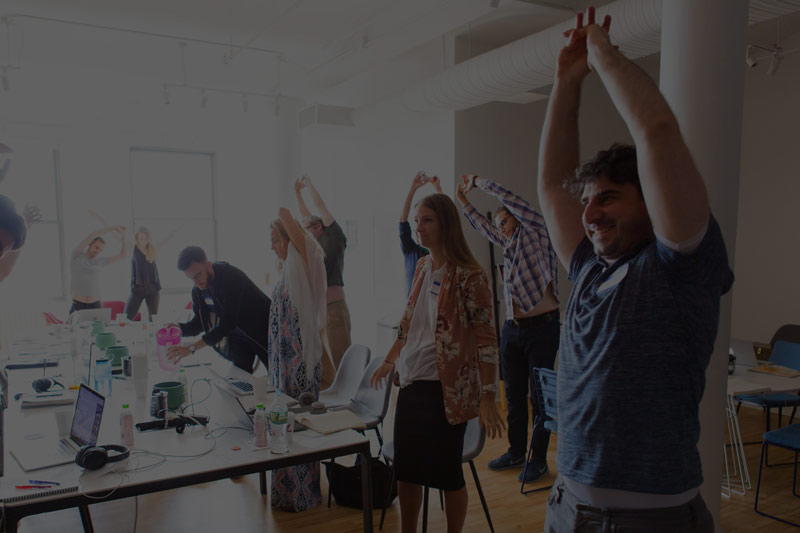 JAKE KNAPP, GOOGLE VENTURES AUTHOR OF "SPRINT"
"Caveday... Seriously this is super cool."
SPONSORSHIP &
PARTNERSHIPS
molly@caveday.org
PRESS &
SPEAKING
jeremy@caveday.org
INTERESTED IN
PRODUCTIVITY HELP
FOR YOUR TEAM?